Vampires in Space Vampires in Space Vampires in Space Vampires in Space
Isadora Pedro Neves Marques, 2022
Three-channel film installation, 75' loop, video, stereo and 7.1 surround sound. Premiered at Portugal Pavilion – Official Portuguese Representation at the 59th International Art Exhibition – La Biennale di Venezia, 2022.

"In space, it's always night."
SYNOPSIS
Vampires in Space
by Isadora Pedro Neves Marques is a large three-channel film installation. It was the center piece of Neves Marques' Portugal Pavilion –Official Portuguese Representation at the 59th International Art Exhibition – La Biennale di Venezia in 2022, curated by João Mourão and Luís Silva. Originally exhibited at the prestigious Palazzo Franchetti in the center of Venice, the film installation is now scheduled to travel globally.
Vampires in Space
invites into an unexpected spaceship within which the wistful existence, dramas, and routines of five vampire passengers unfold during a centuries-long journey to a faraway planet. After all, in space it is always night and, having eternity at their disposal, vampires are the ideal candidates to roam the stars. In their solitude, away from societal constraints and expectations, this family of vampires recalls and reimagines their past lives, guiding the visitor through an open-ended narrative about the role of fiction in our lives, with a particular care for transgender and non-binary experiences.
Vampires in Space
presents is a tale with no beginning nor end, in which what matters is the journey and not the destination. Emma, the youngest vampire on board, is afflicted by amnesia, only remembering their past lovers' scents and touch, never their names or faces, and finds solace in the comic books of her youth. Selena is a person of many lives, whose only wish is for this family to simply hold on a little longer. Itá, who had once been the commander of the mission can now barely find the strength to leave her bed, while Alex is about to discover the true meaning of vampirism. Lorna, a cis woman who wished to live forever and for that reason turned into a vampire just before the mission launched, is now in charge of the mission.

Isadora Pedro Neves Marques resorts to the figure and expectations of what we consider to be a "vampire" to address issues of gender identity, non-nuclear families, queer reproduction, the role of intimacy and mental health today, and even the state of contemporary cinema blockbusters. The vampire's imagined longevity, reinforced here by the physical distance from planet Earth, allows for a retrospective exercise inspired by Neves Marques's own personal gender experience, as well as a political history of control over bodies and desire. If vampires have always reflected epochal debates on gender, from the Victorian era to feminist liberation and the AIDS crisis, how do they answer to our current emancipation of queer lives and ecologies?

With a cinematography by Marta Simões and an enchanting original score by HAUT, both regular collaborators of Neves Marques, and strongly anchored in a queer cast and crew, Vampires in Space is a queer and deeply human science-fictional fantasy for our troubled times.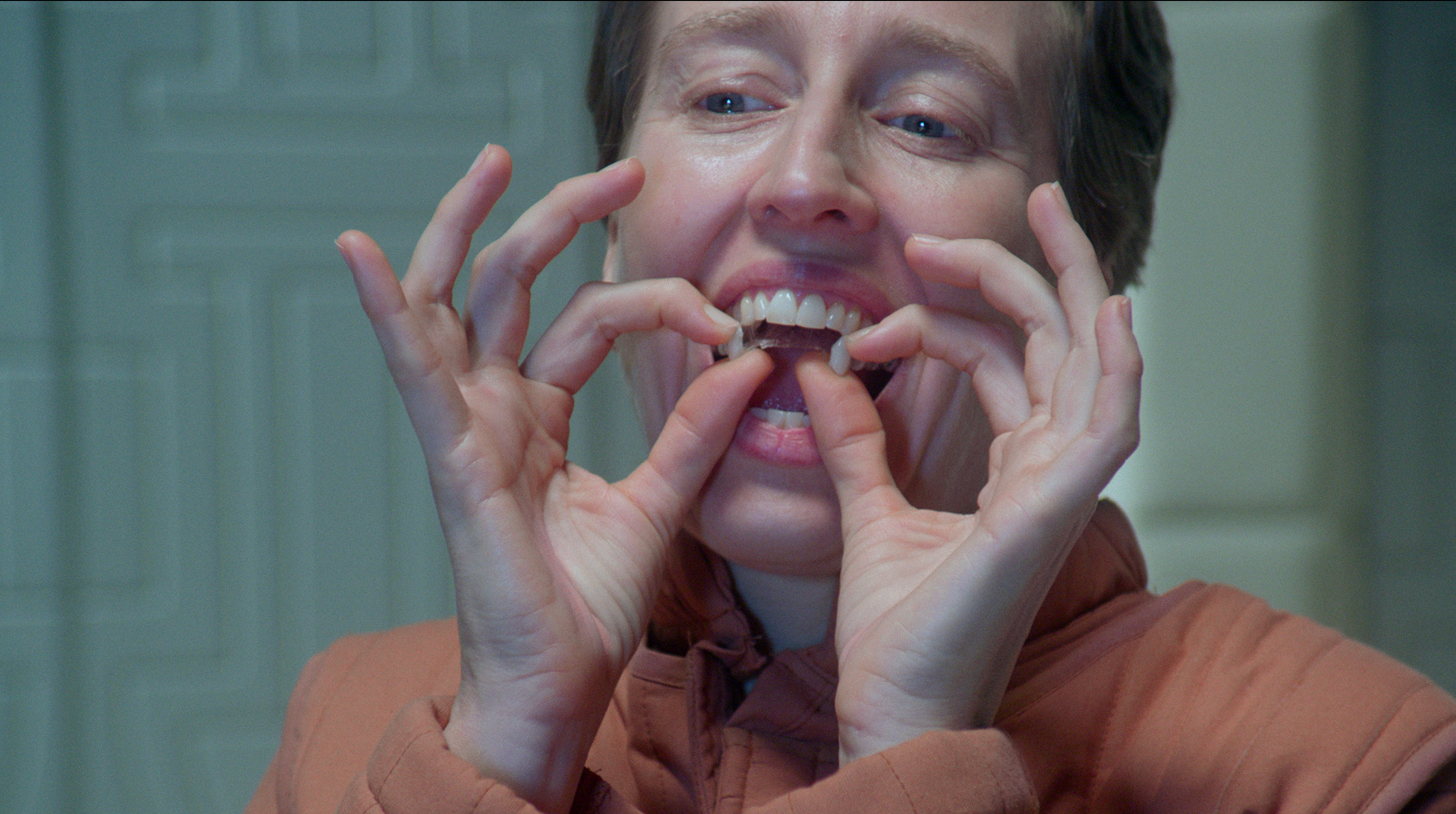 CREDITS
Production Foi Bonita a Festa
Written and Directed by Isadora Pedro Neves Marques
Cast Zahy Guajajara, Joana Manuel, Puta da Silva, Jules*Elting, João Abreu
Extras Dennis Correia, João Porto
Notation Tomás Paula Marques
Casting Directors Isadora Pedro Neves Marques, Catarina de Sousa
Executive Producer/Production Manager Catarina de Sousa
Production Director/Scouting Raquel da Silva
Director of Photography Marta Simões
1st Assistant Camera Ana Ramos, Soraia Rego
2nd Assistant Camera Helena Marina, João Porto, Mariana Santana
Set Photographer José Pedro Cortes
Gaffer Paulo Xein, Inês Alegre
Best Boy Electric Daniel Nicolau, Ricardo Giglio, Luís Magina
Sound Director Pedro Balazeiro/ FFFlecha
Boom Operator Jérémy Pouivet
Original Soundtrack HAUT (with Adam Sinclaire, Flute, and Marie Gailey, Mezzo-soprano)


Editing Isadora Pedro Neves Marques
Art Direction Artur Pinheiro
Art Assistant Ivo Fartura
Props Susana Paixão, Maria Guiomar
Decor Construction JSVC2 Decor, Lda
Costume Designer Inês Simões
Wardrobe/Choreography Alice dos Reis
Hair & Make-up Pedro Ferreira
Seamstress Carmo Boucinha
Post-Production Studio Walla Collective
Colorist Andreia Bertini
Sound Designer and Mixer Tiago Matos, António Pires
Visual Effects Pedro Prata
Film Studio Grupo Nova Imagem
Film Equipment Planar Gestão Equipamentos Cinematográficos LDA, Showreel Audiovisuais
Accountant ACR Contabilidade e Consultoria, Amadeu Dores
Financial Controler Line Alves